When it comes to framing memories Tom Says,"If you don't have the best selection, you can't offer the perfect frame!"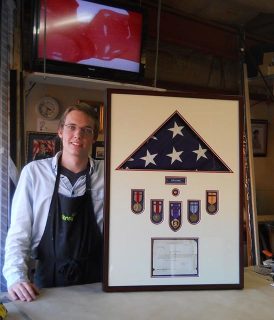 Abreu Gallery takes pride in our picture frame design techniques. You must have the best selection for the perfect frame. Our job is to learn your preferences in mouldings and mats, not just convince you of a certain presentation. Prepare for a little work at the counter. We'll watch carefully as you eliminate choices of frames and mats that don't appeal to you, and in a few minutes we'll be on the right path together. For those of you who require a little more time to absorb choices, there's always an open counter to give you a few extra minutes to make your decisions about your mats and picture frame choices. Commercial references are always available from Abreu Gallery.
---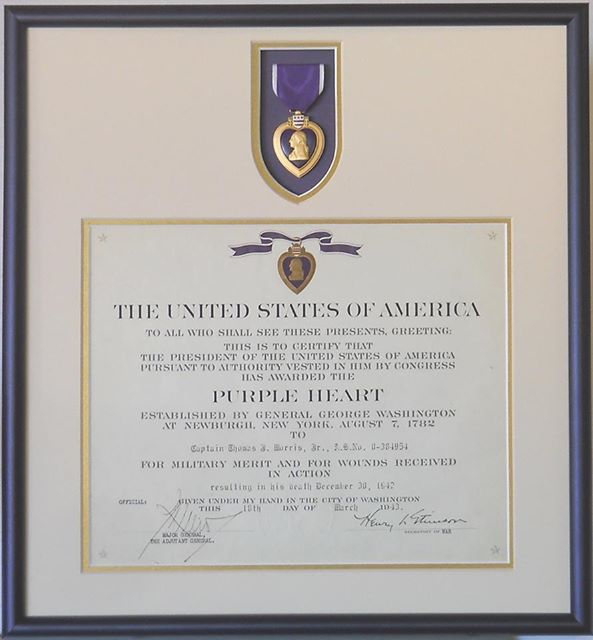 Customer Mary Ellen put these on the counter and said, "I'm not gonna let these rot in a drawer!" I love creating life's memories from cast asides. Every time the recipient sees the finished product, a smile and a tight lip appear. It makes my day.
---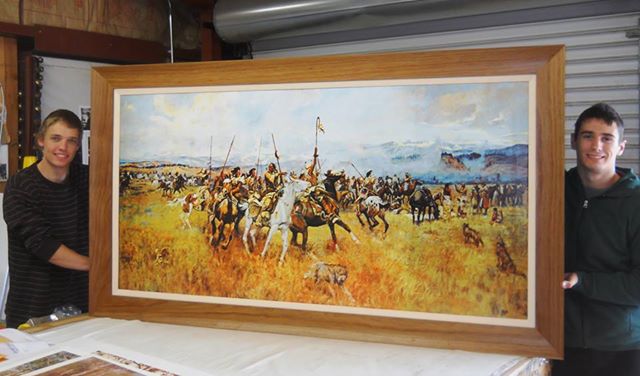 At Abreu Gallery Picture Framers there's no such thing as a Charlie Russell that's too big. Here's 7 feet of "The Flatheads Are Coming". A great canvas to frame in this grand natural stain from Fotiou Frames.
---
If it has anything to do with patriotism Tom will go the extra step to make sure its preserved properly.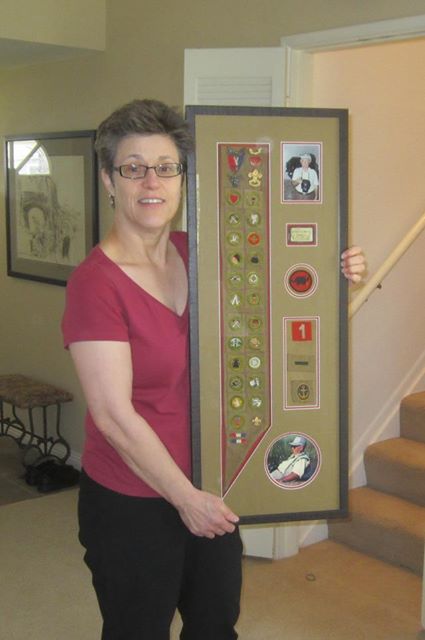 ---
Customer Llynn Gough loves discovering family memorabilia. She handed me this amazing sash of Merit Badges her Uncle had earned, his 1940 hunting license, and some naturalist pics and told me to do justice to a special Uncle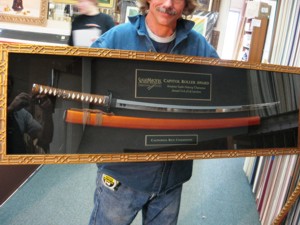 We also have a couple hundred ready made frames in standard sizes: 5×7, 8×10, 11×14, 16×20, and 20×24 for those last minute picture framing needs.
---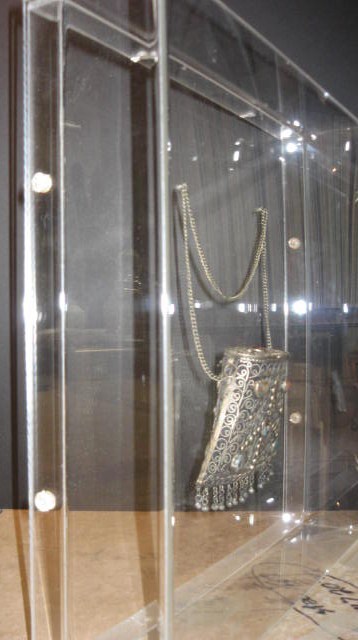 Sometimes a special piece of jewelry (or a sequin purse in this case) requires a display besides boxed in a frame. Abreu Gallery Picture Framers is proud of our 'bent edge' acrylic display case. This special case (with a clear back wall) was made for Sharon Winkel, not only to achieve protection for this heirloom but to give the impression that there is no frame.
---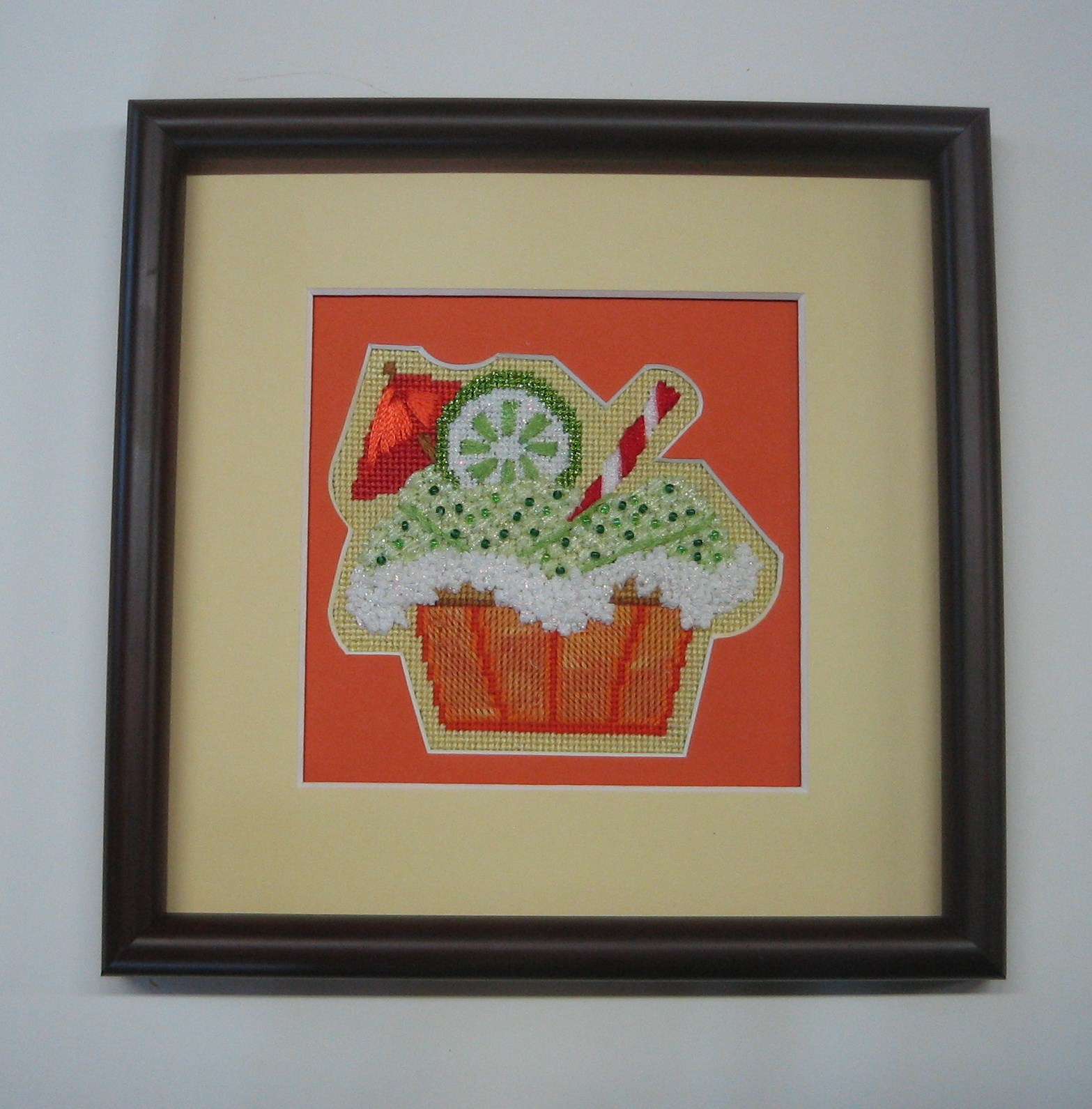 Artists aren't always painters! My stitchery ladies (for the most part, although I have several gentleman stitchers,) are detail conscious to a fault. Customers like Bev Myers (the cupcake lady) loves unique designs, yet she wanted to make sure her stitchwork remained the focal point. Walk into your chain store framer and try to get a hand-cut mat like the one around this cupcake stitchery. Lol
---
Years and years of all that cigarette smoking that took place decades ago in many homes could be hiding the brilliance of a family painting that hasn't actually been seen for years. Look what can happen with proper cleaning as the glorious top left quarter of customer Judy Allen's portrait reveals. The frame on this piece was also given the cleaning necessary to make it as striking as it once was.
---
Abreu Gallery Picture Framers is grateful to all the law enforcement agencies that we are able to help when it comes to award presentations and memorabilia. These examples of personal ribbons (including Valor), citations, and retirement collages are going to live on throughout the lives of these brave officers. Thank you to the Sacramento Sheriffs SWAT Teams, Sac PD, the Sacramento Police Officers Association, and The Sac City and Sac Metro fire departments for trusting us to do their framing.
---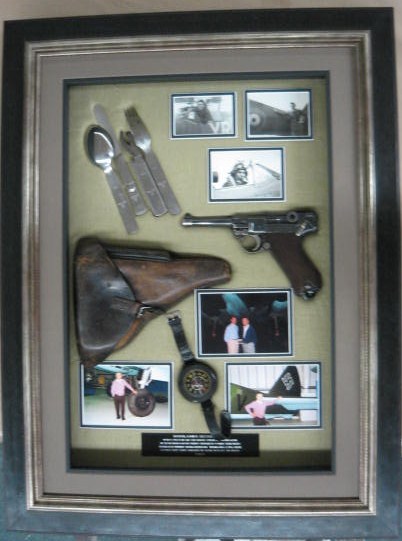 Another extremely rare piece of history shows the property of a Nazi Pilot shot down by the Father of one of my customers. Yes the German Fighter was brought down and the Pilot who did it was able to land and remove the personal gear (including his holstered sidearm) from the enemy and pass it down to be memorialized by us forever.
---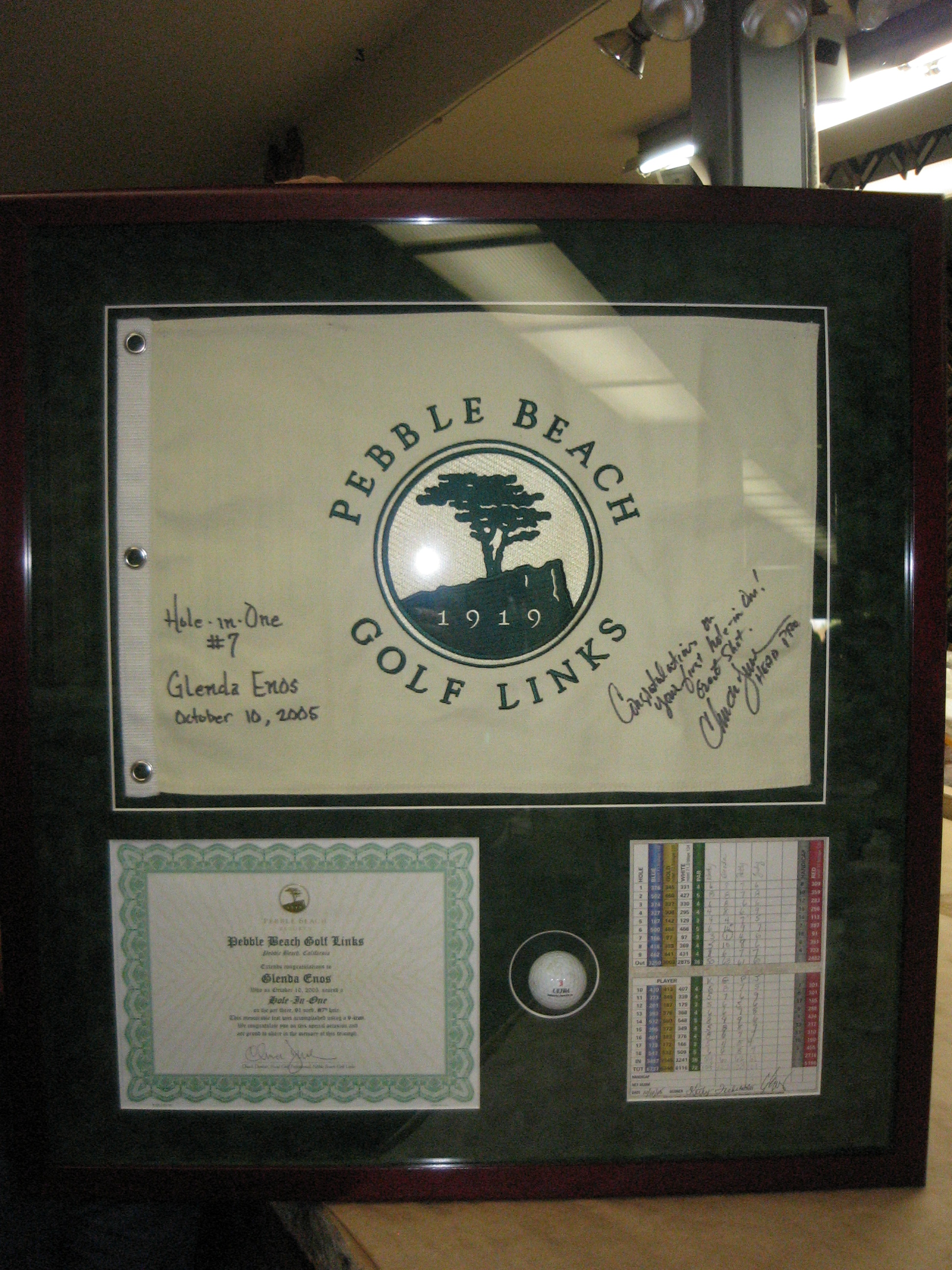 Important moments in your life, like a "Hole in One @ Pebble", can be preserved for a lifetime on one of our collages. Here's a flag from the course, scorecards, certificate and THE ball. Tom has come up with dozens of ideas for lucky duffers over the years. Glenda Enos is going to be receiving oohs and ahhs for years to come with this remembrance.
---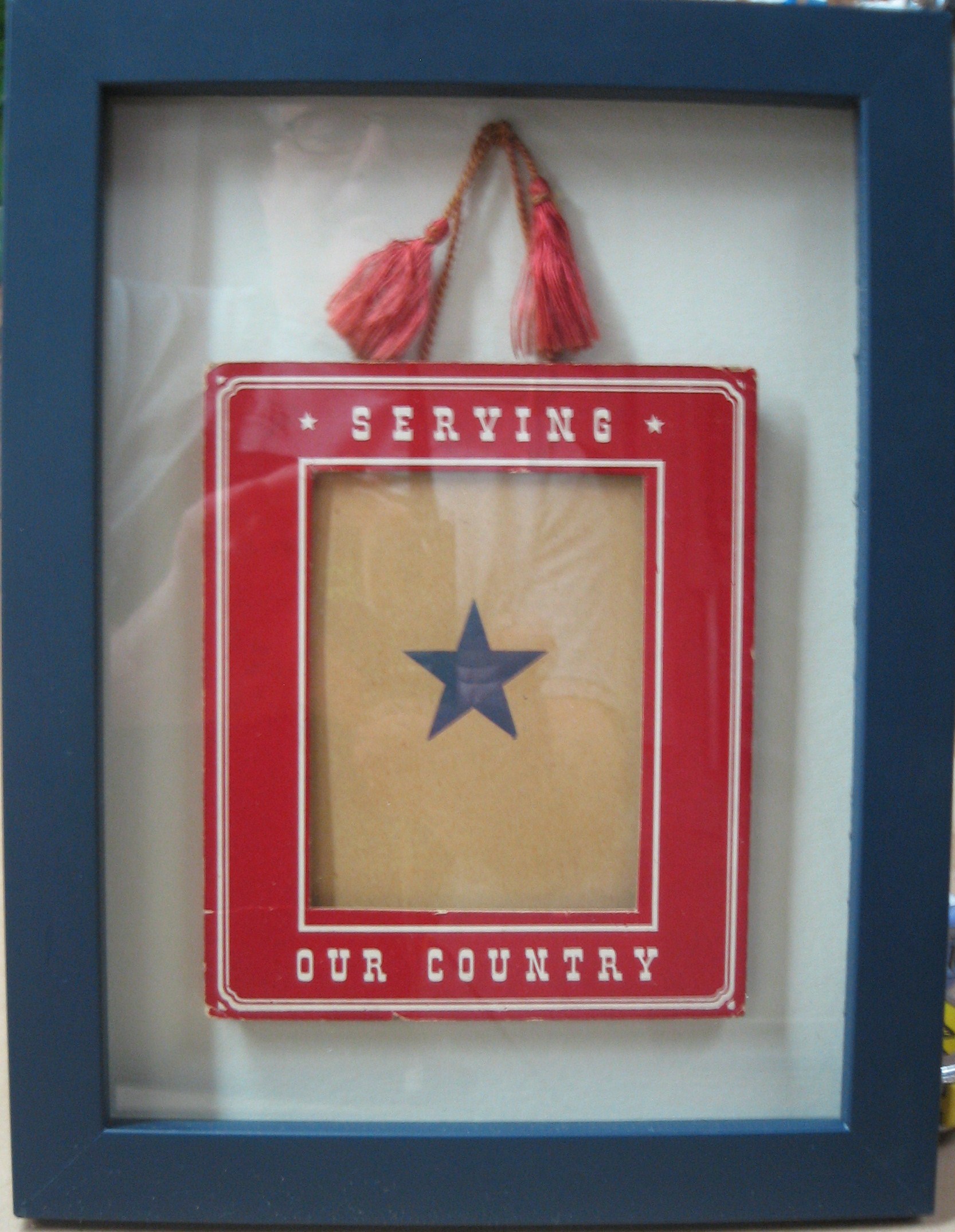 During World War II, families of soldiers displayed these little cardboard matted stars in their front windows to proclaim pride in their family's service. How sad I've only had the privilege of preserving one of these true symbols of liberty. It was a work of love for me.