Welcome!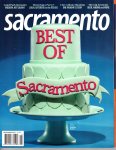 Abreu Gallery Picture Framers brings 40 years of custom picture framing experience to people who care about the things they surround themselves with. Voted "Best Of" by Sacramento Magazine. Now located in the foothills, owner Tom Head, understands that it's what makes the picture important to you, not just putting a frame around it. At Abreu Gallery Picture Framers, Tom takes the time to learn and understand what the true meaning of the picture is to you to affect the way it is displayed through the custom framing. Nor Cal Artists, Photographers, Interior Designers and Collectors have found trust in this little shop of trustworthy, caring, and creative personal service. We offer Pick Up and Delivery Framing Service to the Greater Sacramento Area and Foothills. Email Tom Head by 4pm on Saturday to get on the Monday List.  
---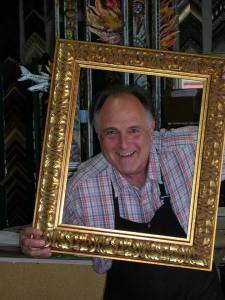 Click on Framing to see examples of work we've done for customers, personal and professional. As a custom picture framer, Tom knows that no one is more particular and judgmental than his stitching ladies. When one puts months into a textile work, they need to know the stitchery framing will not only enhance, but protect their future heirlooms. Whether you are framing your diploma for the office or your preschooler's latest finger painting, you'll enjoy the framing ideas that Tom presents and the pricing estimate will pleasantly surprise you! Have Tom come by your home and rearrange your wall art or bring in those family photos from years gone by to be framed for a new rogues' gallery wall that Tom will create, personalized to your personal taste.
---
Click on Art for thousands of posters, limited editions, and original prints. Everyday special services include ready-made frames, needlework framing, shadowbox framing, custom beveled mirrors, picture hanging & installation, mat cutting and free pickup & delivery service between Nevada City and Sacramento. We welcome everyone to stop by our "Little Shop in the Pines", located just outside of Grass Valley, between Alta Sierra and Lake of the Pines, but we want to offer our customers the same exceptional service that we provided for 25 years in our gallery on Auburn Blvd. in Sacramento—now that we have relocated to the foothills. (see Contact Tom)
---
Expect a down home personality, the wisdom of experience, a sprinkling of irreverent humor, and a belief in honesty as well as service. "It's a real shop. We work here, right in front of you, not behind some screen or wall, where customers can't see who's handling their things," says Head – proudly appreciative of the trust he's created between himself and thousands of customers. Trade and Commercial references are available.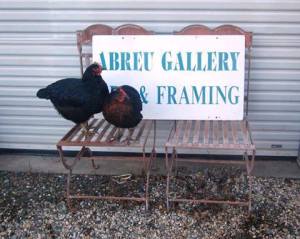 Meet Tom Head